HELPFUL TIPS FOR DOING BEST TELECOM TRAINING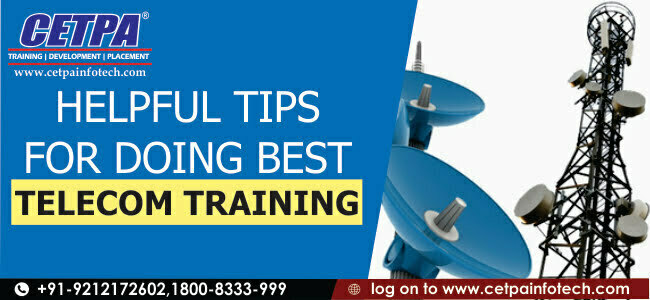 If you have a genuine interest in the field, paired with knowledge of electronics, communication systems and mechanics, then becoming a telecommunications engineer can be an excellent career choice for you. If you want to know more about this career, then read on; we'll fill you in on the details about the same.
Education Needed to Become a Telecommunications Engineer
To become a telecommunications engineer, you will need familiarity with the founding principles of the telecommunications design field, and knowledge of the major software used to build and maintain these communications systems. Because of the requirement of this knowledge base, employers generally look for graduates with a bachelor's degree in related field of engineering or physical science, including:
Computer science
Electronic and communication engineering
Database engineering
Electronic engineering
Physics
Telecommunication
Information technology
Mathematics
What does Telecommunications Engineer do?
The job requirement & description of a Telecommunications Engineer is as follows:
Carry out site surveys;
Find creative solutions to problems identified in network designs;
Provide technical guidance to colleagues and customers;
Travel to meet suppliers, customers and colleagues;
Analyze and interpret data; and
Test designs.
Skills needed
The most successful Telecom Engineers have these skillets:
Active Listening
Critical Thinking
Reading Comprehension
Speaking
Active Learning
Dependability
Attention to Detail
Integrity
Initiative
Analytical Thinking
Opportunities for Telecommunications Engineer
In today's times opportunities are in abundance for a telecommunication professional and this trend is only expected to rise positively with the ever growing demands of the consumers. A telecommunications engineer can work for the following companies:
Telecom equipment manufacturers like Samsung, Nokia, etc
Telecom network providers like Airtel, Vodafone, etc
Banks and Financial institutions
Research laboratories across the globe
System integrators such as Accenture, IBM, Wipro, etc. Companies generally give preference to individuals with hands-on experience and practical knowledge of telecom operations. If not a job, an internship or industrial training can also be a good start to a career in telecommunications.
Telecom Training
If you want to learn more about this domain, then join Telecom Training in Noida at CETPA.
CETPA is an ISO 9001: 2015 certified training company which provides live project based training with assured placement assistance.