How Can I Start Learning Mean Stack Course Step By Step?
MEAN is a full-stack software package. It uses JavaScript frameworks for front-end, back-end tools as well as for the library. The database is a document-driven NoSQL Database. Therefore, MEAN Stack is a full-stack web development tool. It is utilized to improve web applications that are active and effective. They are used to primarily build dynamic web sites.
MEAN stack is an open-source software package. MEAN stack is simple to learn. In this blog, let's discuss steps to learn MEAN: 
LEARN THE NECESSARY PROGRAMMING LANGUAGES
A full stack developer needs to know the following technologies:
HTML/CSS
JavaScript
Backend technologies
After mastering HTML/CSS and JavaScript, you need to learn at least one language used for coding backend processes.
Learn Online MEAN stack Course most often will teach you backend technology — PHP, Java, Python, or SQL. Learning one of the languages should suffice but you should attain proficiency in it.
REFINE THE KNOWLEDGE 
To understand complex theories, you require to be positive about the fundamentals. JavaScript & HTML/CSS form the base of web development. For any beginner, you should be clear about all aspects of these technologies.
Test your knowledge. Create test web pages and apply the concepts learned in the course. You should be able to piece together the different parts of the application and create a whole out of the parts.
JOIN MEAN STACK TRAINING 
Even the best qualified should be willing to continue learning new things to remain consistent. The latest technologies enter the foray frequently — no one knows everything. A MEAN stack developer requires to stay up-to-date on these changes. Taking MEAN stack online Training is an easy way to keep upskilling.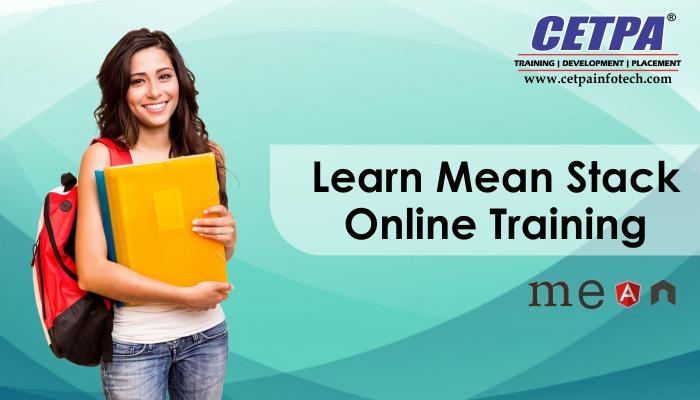 TAKE UP ADDITIONAL ASSIGNMENTS
Join additional projects in your business that work on technologies outside your expertise. This way you will upskill and add additional value to your business as well. Most companies will appreciate certain types of actions — just don't try to show anyone up and courteous in your pursuit of knowledge. 
WANT TO LEARN MEAN STACK? JOIN ONLINE TRAINING @CETPA 
Joining MEAN stack online Training at CETPA would be beneficial for you as you can learn all about this field just by sitting at your home, thereby saving your time &money. Others benefit that you will get includes:
Real time and updated knowledge of MEAN Stack concepts
Opportunity to work on live project
Assured Placement Assistance
International Certification
Membership Card and much more.