Reason You Should Fall In Love With SAP CONTROLLING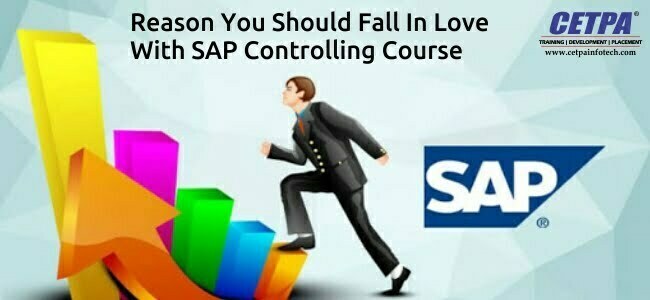 WHY LEARN SAP CONTROLLING TRAINING MODULE
The major advantage of SAP CO is that it creates the accounting data into an integrated pattern to be used perfectly in managing profit-loss statements and balance sheets etc. The other SAP modules like Production Planning, Sales & Distribution, and Material Management quickly integrate with this and offer necessary data to the company for better control and internal planning. The SAP CO module has now become the most popular module between the emerging accounting professionals for excellent career growth. Hence, join SAP controlling training in Noida to reap the benefits of this module.
The use of SAP CO is increasing day by day in the thriving industries yielding more and better job opportunities for those who hold this added professional qualification. It is also a highly paid job opportunity for such accounting professionals.
ADVANTAGES OF THE SAP CONTROLLING MODULE
Several benefits of joining SAP controlling training in Delhi includes:
• The controlling module backs up the works of reporting, planning, and tracking the operations of organizations.
• It includes the methods to organize and analyze expenses that are required for financial reporting.
• The controlling module helps to prepare, perform, monitor and report on the costs.
• Controlling includes handling and configuring the master data that includes the price elements, cost centers, profit centers, internal orders, and functional areas and so on.
SAP CO TRAINING@ CETPA
CETPA, an ISO 9001:2015 certified training company provides best SAP controlling training in Noida, Roorkee, Dehradun and Lucknow. CETPA is one of the largest engineer' Training Company and provides training as per current Industry criteria. Other features of joining CETPA:
 Live project based training
 Assured Placement Assistance
 Smart Labs with Real Latest Equipment.
 Globally Recognized Course Completion Certificate.
 Free of Cost Seminars for Personality Development & Personal Presentation.
 1 year membership Card
 Highly affordable fees
 One-on-One attention by instructors.
Join CETPA now!
Learn SAP controlling facilitates co-ordination, monitoring and optimization of all process for an organization by best sap controlling training program in Noida.