The Future of Ethical Hacking: Top Trends and Predictions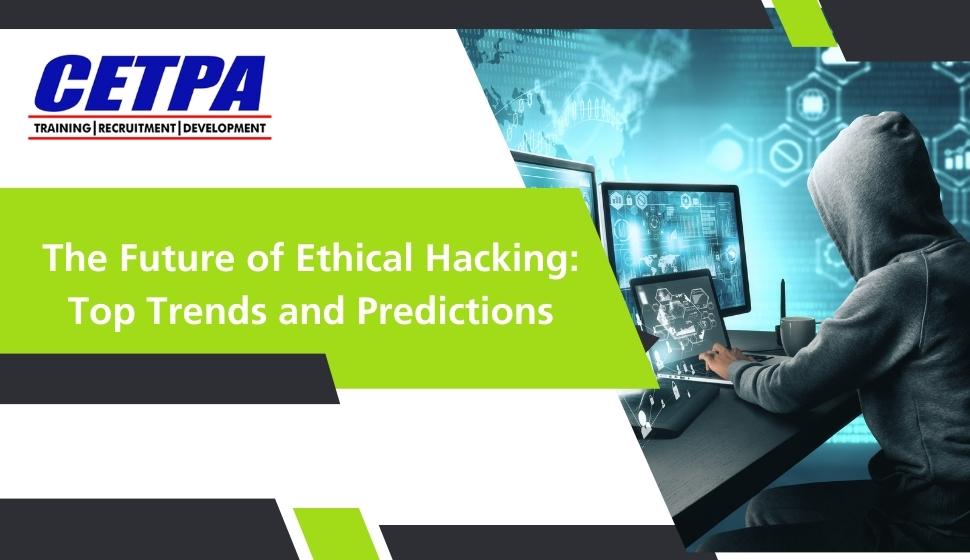 Ethical Hacking is the process of identifying the attacks and threats on the organization's server or data. It has been specially designed to make the system secure and protect the data from unwanted access, theft, and attacks. Ethical hacking plays an important role in securing the data whether we talk about small-scale, medium-scale, or large-scale organizations. 
An Ethical hacker works on numerous processes as an attacker in order to gain access and test the organization's strategy. They work on bringing up better Ethical hacking predictions for cyber-attacks in order to break the system. Learning the Ethical Hacking Certification Course will help an individual to work on the safety and security of the data and stay it away from cyber-attacks. In this write-up, we will further discuss top trends and predictions in 2023. 
Top Trends and Predictions in the Ethical Hacking Field 
Social Engineering and Phishing
The goal of this trend is to obtain personal information from a victim who is unnecessarily targeted by an attacker. Emails are considered to be the most common sort of social engineering. and it has been sent by a trick. that the person will think is someone he knows very well. 
Cyber attackers take the help of different attackers to install software on your device. With the help of USB, they can easily plug things into your computer and hackers can access your data. Using the USB drive or USB cable, hackers access all your data, and your company will be in danger. To get rid of these kinds of attacks, companies prefer to hire Ethical hackers who have Ethical hacking training in Noida. 
Note: Are you a self-learner who wants to learn Ethical hacking? If yes, then there are various resources available on the Internet such as YouTube, Google, Tutorials, and Bootcamps. But if you want to become an industry expert, then you should register yourself with CETPA Infotech and start with your Ethical hacking course. 
Insufficient Updates on Security 
While receiving the notification from Antivirus software on the system, it is better to safeguard the data and choose to update your system. Hence, some users do not focus on these things, and their systems go under the attack of viruses. 
Password Cracking 
Using the keylogging technique, it becomes possible for hackers to get the login information and they can unintentionally cause your system to go into virus attacks and utilize discretion. Even all the saved passwords will be accessed by hackers. 
Remote Vulnerabilities By Covid-19 
Till the time, Covid-19 has come, it brought up different vulnerabilities and malware attacks that provide criminals a way to do manipulations. There has been an increase in medical treatments and financial assistance after losing their jobs and witnessing loved ones are more ill. Because of this reason, the government has taken advantage and created scams. 
Since all of our computers have been misused and according to cyber security experts, malicious actors will work on targeting bigger targets. Almost around 70% of transactions involved in smartphones and gadgets have been done using microphones or cameras. Hackers use personal information to take away the money. 
Artificial Intelligence is a technique that bad actors utilize potentially. Even in 2023, attackers will have access to new capabilities, visuals, and creating voices.  
Geo-targeted Phishing Threats 
Phishing has now become a serious concern for everyone around the world. Attackers usually find a particular area and attack innocent victims. 
Also Read: Key Benefits of Ethical Hacking Course For Beginners
Wrapping Up 
With an increase in the number of people using the Internet for shopping, and others, the cyber-attacks are increasing day by day. Even hackers use unrealistic techniques to target the system and work on accessing the files and folders. 
Using the Internet also, criminals attack social media accounts such as facebook, Instagram, and twitter to target personal information. This is the reason behind pursuing Ethical Hacking Course in Noida. Honestly, the future of Ethical hacking is bright and joining the course will help you to stand out better in the market.