Guide To become Oracle Certified Developer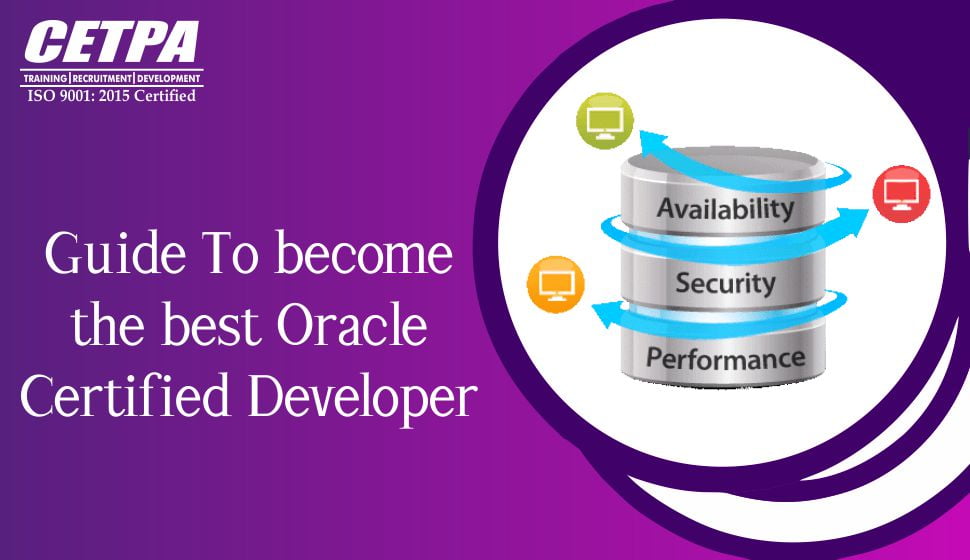 Oracle Developer is a developer who works on IDE (Integrated Development Environment) to work with SQL. A developer basically connects with the Oracle software in order to work with a number of applications. Oracle is one of the software that manages the database of a particular organization and has been opted for by a number of companies for better security and safety also. 
The main aim of Oracle-certified developers is to work on developing and designing applications with the help of Oracle software. After building up the application, they need to work on the testing part to modify the product in a proper way. Research said that a number of candidates have moved their careers to Oracle developers. To know completely in-depth, you need to start oracle developer training in Noida
An Oracle developer should have a Bachelor's degree in the field of Computer Science and have basic knowledge of programming and its code. Also, he should have a proper understanding of 2D that includes data and development. 
How to Become a Certified Oracle Developer?
Since there is not only one but a number of oracle certifications depends on the interest of the candidates. It is not possible for everyone to work on understanding a number of different technologies and concepts in the Oracle certification. 
So it is better to first bring a proper interest in any of the particular certifications which you think will be the best option for you in the career. Let us understand a number of core concepts that can help you to become a certified Oracle developer. 
Choose your preference precisely 
The first and major step is you need to take an associate certification for which, you need to pass 2 different exams to become Oracle certified associate (OCA). Also, you need to choose a particular certification from the: 
Oracle Cloud Infrastructure Foundation Associate 

Oracle Cloud Infrastructure Architect Associate 

Oracle Cloud Infrastructure Architect Professional 

Oracle Autonomous Database Cloud Specialist

Oracle Cloud Platform Application Integration 2020 Specialist 

Oracle Database SQL 
Not only these, but a number of other certifications are present and you need to find out which one is best for you. Once you go with any of the associate certifications, you can easily get the job of junior associate in the Oracle database management team.  
Go For Professional Certification
When you were having proper knowledge of associate certification, then you can easily go for professional certification. For this also, you need to give 2 exams that define your knowledge and also your implementation skills. Also, once you have a hands-on experience in database management and handling systems then it may be more helpful in getting the professional certification. 
Get a Master Certification 
The master certification is one of the highest levels of certification that helps you to react at the senior-most level. With this certification, it becomes possible for you to work in the IT department in a better position and well-paid job. Also, have the ability to handle sensitive database systems. 
From Where you Can Take Oracle Certification?
Join CETPA Insitute in Noida 
For a better understanding and to become a certified developer, you should go for the best Oracle training course in Noida. The team experts are always there to assist the candidates and students will get the best hands-on experience after they get trained there.
   2. Take Online Training From Different Platforms 
You can even take online training just by sitting at home on a number of different platforms. And, it will be available at the best price and even you can anytime listen to the recording sessions. 
But to be honest, this is one of the highly certified jobs in IT, so for this, it should be more convenient if you take offline training. 
Also Read: What are the Top 5 Reasons to Use an Oracle Database?
Summing Up
Hence to become an Oracle Certified developer, you must first read this entire article which can help you to know a number of basic concepts. Also, you will definitely understand a number of theoretical concepts from where to start and stop. Moreover, not only these certifications are important, although, you also need to work on practicing regularly to get the terms on hand properly.