Django Framework is Still Popular – Know Why?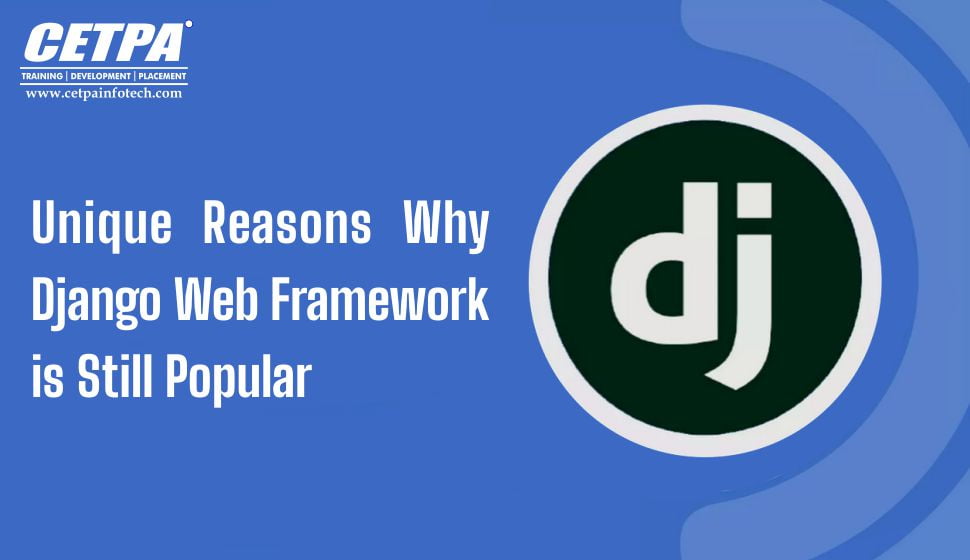 Do you want to know – Why the Django Web framework is still popular? Are you interested to adopt this technical language? If yes, then you can even start taking Django training in Noida or from Delhi. 
Django is one of those frameworks that has been used to develop web applications. Moreover, there are more developers who are moving into this path because of different reasons. 
One of the main reasons of Django Web framework is still popular is that the community of Django developers is growing day by day. Also, whenever new developer moves into this field, they will be able to know more from experienced professionals. 
Moreover, it is also utilized to build a high-standard app and is known to be one of the best Django frameworks. You may get complete support from your team members and from high-quality used plugins for building up applications. 
Do You Know? Reasons Why Django Web framework is Still Popular 
No need to worry, just start learning and understanding what makes it attractive and suitable for use by developers. Even if you are interested in this then, you may go for Django Training in Noida. 
Built-In Feature: It has been developed with a proper built-in interface that allows users to manage the data and permissions and handles the entire model interface. All the advanced features in the database have already been included with no restrictions to use. 
Properly Tested: From 2005 to till yet, Django has made its place among the developer's community as an open-source language. Not only in some places but it is working on a lot more business platforms, all because it has been properly tested before its use and is reliable to work. 
Full Support: Every time, there will be complete support as there are a lot of experienced Django developers that help you to do the work before its time. In fact, there are more than 3400 Django packages listed to work more properly on the website. 
Regular Updates: There will be day-to-day upgradation on all the Django packages or versions. These types of work will help in maintaining and improving the code to enhance better growth of websites. 
High-Standard Documentation: Django Web framework is still popular because of its high-quality standard format that allows users to easily understand libraries, functions, and other data included in Django.
Django With Python:
Since Django has been written in Python, so it is easy to understand and has the ability to maintain its flow or data structures. Because of this, it becomes possible to run it on different platforms such as websites, applications, or other software. 
While working on Django, you may definitely realize it is much better to develop websites or applications in comparison to other languages. All because it is possible to develop applications in a short period of time and by putting in less effort. 
Also Read: What Is Django? A Complete Beginner's Guide About Django
Wrap-Up 
Therefore, there is not even a single con occurs while working on the Django framework. Moving into the Django development community will work on creating your career in a better way. You can go for one of the professional Django Courses in Noida to learn in-depth about the Django framework. Once you get into this technology, then there will be no comeback and many more things are there to come.