NEW YEAR IS ON THE WAY, SO WHY NOT CHOOSE SOMETHING NEW FOR YOU?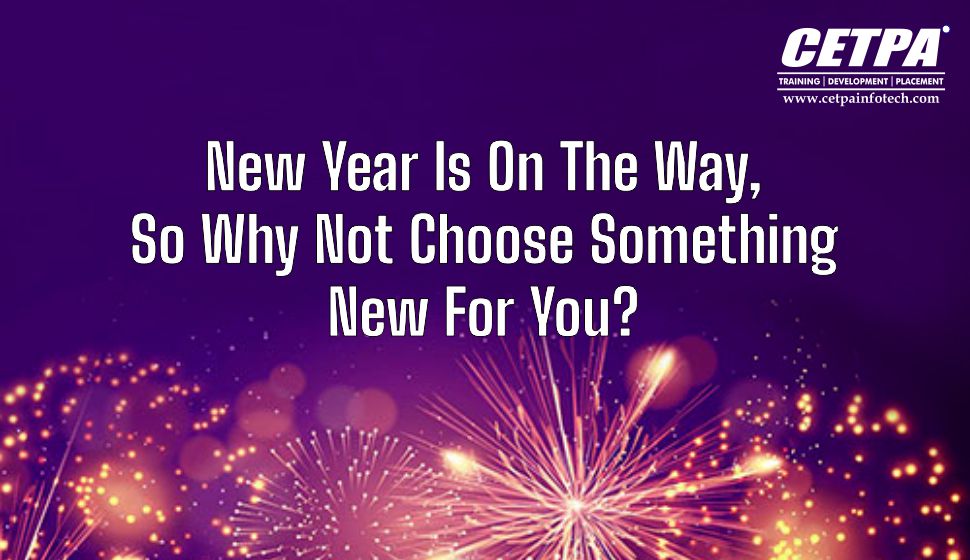 Planning to Build-Up Your Career, Just Register for Winter Training and Placement in Noida.
New Year is around the corner with lots of opportunities coming your way. Have you made your resolutions for your future in the coming year? If not, now is the time. These days, with lots of struggle going around in the cut-throat competitive world, most graduates end up looking for the right jobs even after graduating. The college placement may not prove to be fruitful for many of them. This happens mainly because the course syllabi offered by universities do not provide competent training in job-oriented courses.
This results in almost every student looking forward to and pursuing extra-curricular, career-oriented courses for them. These courses can either land them a suitable job that matches their skillset or open doors toward a dream career. If you are among the ones who are eager to find a suitable job to build up your career but still lack skills, Winter Training in Noida is the place that has a solution for you. 
WHY NOT CHOOSE SOMETHING NEW?
We all are aware of the fact that the course syllabi offered by universities are not usually updated ones and they keep on teaching the same old, outdated course for years. Now if we rely entirely on this obsolete course, we can never find a suitable job for us. To make ourselves ready to fit in the industry, we want something that can kickstart our careers. Now, how is that possible? Let us discuss this. 
The first and foremost thing is to contemplate and be aware of what are our current skills. Then, we must understand whether we wish to combine our existing skills with something similar and then plan our future or if there is something new and exciting that catches our attention to build up a career. In either case, we need to decide on the career of our choice and start working on it accordingly.
If you are pursuing any engineering or computer-related course in your academics, you need to choose a technology in which you think you may have a bright and prosperous career. You can choose from a variety of ranges from Java, Python, DotNet, Machine Learning, Deep Learning, Artificial Intelligence, Angular JS, Salesforce, Cloud Computing, and AWS among the advanced ones including more. On the other hand, you can also benefit from other technologies such as CATIA, AutoCAD, Embedded Systems, PLC Scada, VHDL, Robotics, and other such advanced technologies. Winter Course in Noida helps you boost your skills for a dazzling career.
Also Read: Unknown Facts About Winter Training Revealed By The Experts!
WHAT TO DO?
There is a wide range of technologies available in the industry, and so are our training programs. It is up to you to decide which one you want to choose. Still, if you face an issue in deciding and are unclear in your thought, you must not worry. CETPA Infotech has an effective team that provides ample support to you in choosing a technology that suits you the best.  
Once you choose the career of your dreams, an expert team of trainers at CETPA comes forth to help you build up your career. By providing training in the best, systematic manner with hands-on experience being provided in parallel. We have a planned set of curricula for every technology to provide the right training in the best possible manner. Our trainers go a step beyond to assist students or learners so that they can gain the right and informative understanding with experience. It is worth mentioning here that if you are looking forward to build up a career, this Winter Training in Delhi is the best place for you.