How Does Dot NET Course help you with your Goals?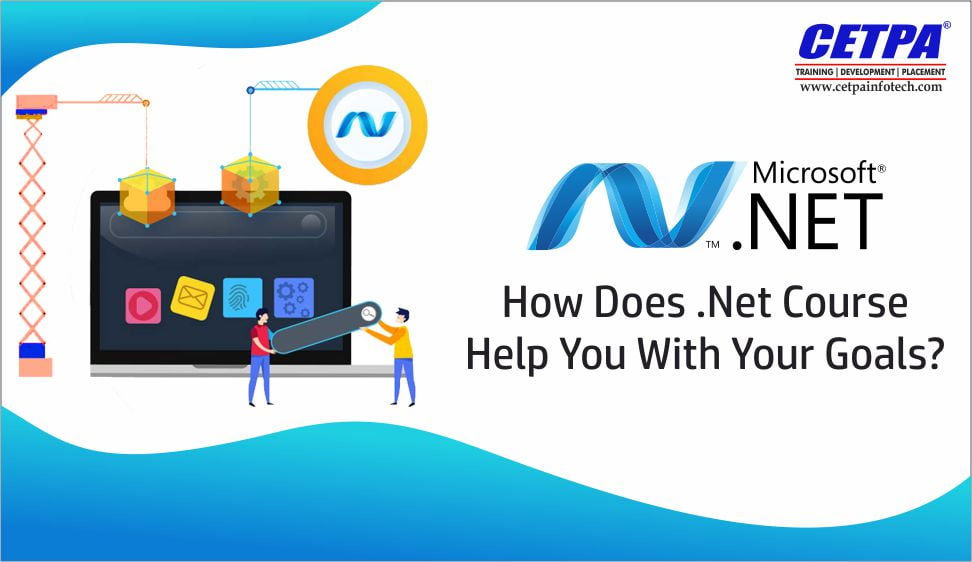 DOT NET: AN INTRODUCTION
DOT NET is a free, platform-independent, non-propriety developer platform. It is used for constructing countless, various types of applications. Multiple languages, editors, and libraries can be used with DOT NET, while building applications for websites, mobiles, desktops, games, IoT, and so forth. Microsoft aimed at providing one platform for any type of problem. This dream of theirs was fulfilled by this technology. It plays a dominant role in the software development industry and is thus admired and accepted widely in the developer community.
Who Should Learn Dot Net?
DOT NET is appropriate for all candidates, whether freshers or experienced. The course is planned to improve the skills and understanding of the candidates. Currently, it is quite widespread and desired as the most favorable technology for Web Developers, Software Developers, System Administrators, Database developers, Mobile app developers, and also for the UI/UX designers.
How Does Dot NET Course help you with your Goals?
The DOT NET Course in Noida comes as a rescue to the candidates who seek a career in Web Development. The curriculum of the course is well-designed to meet the growing demands of the industry. There are ample modules in every existing technology, and the candidates looking forward to a bright career in any one may go through a well-planned training. CETPA Infotech plays a vital role in imparting such training. Their curriculum is well-structured and always updated as per the demand and needs of the industry. This gives candidates ample scope for growth and learning.
There are a said set of Hard Skills required for becoming a pro in DOT NET. Some of them are ASP.NET Framework, Programming, Client-side technologies, Budget Design, etc. One having a basic knowledge of C# can easily learn the technology. Let us have a look at how these hard skills make us a pro.
ASP.NET framework
The ASP.NET framework assists in quick development and incorporation between client-side and back-end development. While functioning with ASP.NET MVC, a .NET developer can accomplish every phase of an application.
 Programming
By building good coding skills, programmers can develop software and applications and ensure they work as predicted. Good programming skills enable programmers to debug issues in code and affix them. The following programming languages are considered to play a vital role for .NET developers:
F#
Visual Basic
VB.NET
TypeScript
 Client-side technologies
Developers who are competent in client-side web development are likely to have better job opportunities. By influencing client-side technology, DOT NET developers can construct interfaces that are graphically tempting and trouble-free. Client-side technology comprises languages such as:
HTML
CSS
JavaScript
Bootstrap
 Budget design
When .NET developers have an understanding of budgets and finances, they can implement cost-effective methodologies for software development. This requires them to prepare a project budget to allocate necessary funds for resources, including people and technology. It is also essential for them to monitor the budget allocation and make sure that it does not exceed the set limit.
Also Read: Key Difference Between Dot Net And Java
 Conclusion
6 months Training in Delhi, provided by CETPA Infotech offers ample opportunities to learn DOT NET and become an accomplished professional. This lays a strong foundation in the careers of those wanting to establish themselves in the field of this technology. So, what are you waiting for? Come join us and give your dreams wings to fly toward success.