How Training Companies will Shape Networking Skills in Professionals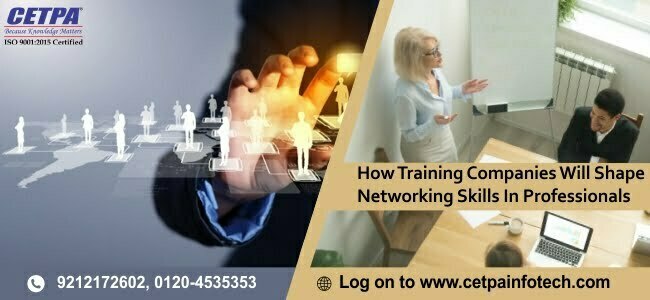 Cisco, a networking hardware- and software-design company headquartered in California, offers a system of certifications for networking professionals. CCNA certification is one of the certification program offered by Cisco for networking professional. CCNA is a basic and entry level course of Cisco certification. But to obtain networking certifications, you have to clear exams for which you need to join training institutes. Now the question arises how these training institutes shape the Networking talent. Let's discuss in detail:
To obtain CCNA certification, you have to be well versed with CCNA concepts, for which you need to join Networking Training. Networking Training Institute increases your knowledge and level of experience. You will learn many new skills and stuff which will take your career to the next level. Moreover, adding CCNA certification in your CV will increase its value and will help you to move forward in your career. Once you become Cisco certified by joining these institutes, you will have the authority of using CCNA in your resume for the next three years. The best part is that CCNA training institutes offers globally recognized certificates; meaning that in almost every place you go, your work will remain relevant.
These training institutes cover a wide range of topics which includes:
Security
Collaboration
Cloud
Routing & Switching
Data Center
Design
Wireless
One thing you should remember before joining CCNA Training you should verify that they hold the Cisco Devices in the institute. That's the point you can identify the quality of the training institute. Another vital thing is that the studying environment whether they are allowing for the continuous practice and a batch should be available with minimum 5 students, so the interaction will help you take the next step easily.
You need to remember that even when you opt for Networking Training in Delhi, even then your personal effort counts a lot. It truly does matter how much you strive to achieve your goals. You should research and collect as much information as possible about the Networking course so that you can benefit in the best possible way through the training. You should also pursue the fact that you get some time to share your issues and concerns with the trainers.
Your success will be the outcome of your effort and your institute, so the collaboration must be perfect to bring the excellent results. You have to believe the fact that a Networking program is worth the effort since it promises you a great career ahead so take your first step now.