No.1 Institute for Data Science Online Courses with Certificates for Students to Take During Lockdown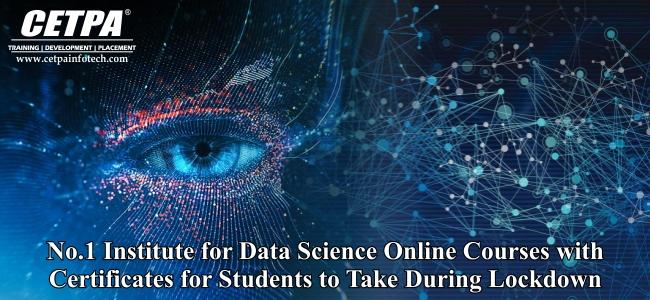 In self-isolation, it can feel like the pandemic has put the world on hold as we wait for release from our temporary imprisonment. With over half of the world's population in lockdown, people are being encouraged to use the time to self-study, learn new skills and sharpen old ones. But increasing numbers of people are using the time to build their skill set, with an increase in enrolments on online learning platforms such as the one provided by CETPA to carry out the e-learning process.
Devoting some of our quarantine time to self-education is beneficial in many different ways. Besides helping to reinforce your career during this economic uncertainty, learning a new skill can give you a sense of control that will help cope with anxiety caused by the epidemic.
What course you should take?
Before you get started, you should decide what course to take. I would suggest a Data Science Online Course as it is one of the most in-demand courses of all time and it can help you sharpen your programming skill and give you an edge over other people after the lockdown because IT companies need data scientists, data engineers, and someone to manage every day piled up data.
What is Data Science and how will it help your career?
Data science is the analysis of information such as where it comes from, what it signifies, and how it can be turned into a valuable and important resource in the creation of business and IT strategies. Data science is all about being analytical – asking new questions, making new discoveries, and learning new things. Data Science combines different field areas of work in statistics and computation in order to interpret data for the objective of decision making.
Data science is an exciting career
Data scientists are problem solvers. Although there are no right answers, data scientists follow an iterative process, refining business questions and gathering data to determine the best possible solutions for both small and large companies. Valuable analytics skills data scientists possess across industries are experience with Python, SQL, and mathematics. Reskilling may lead to more opportunities to switch careers entirely.
There are plenty of new career opportunities and specializations to explore, such as natural language processing, deep learning, and big data. One of the most exciting parts of becoming a data scientist is that there's no industry a data scientist can't tackle. So this is the right time, the pandemic has given us a chance to prove ourselves and learn something new so data science online courses will be beneficial.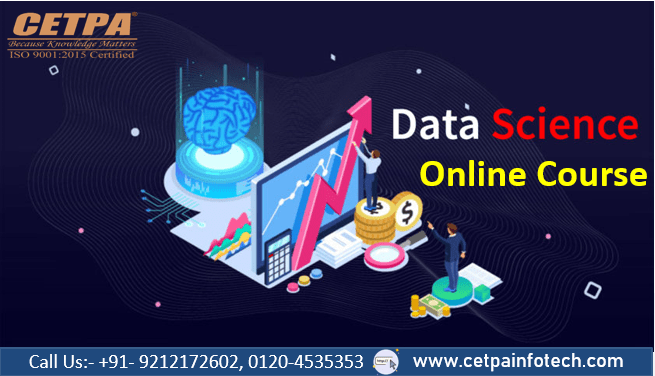 Better practical knowledge
One of the best parts about online learning is that you get the opportunity to learn from industry professionals who have worked in the same field for years and that too while sitting at home and a low cost. You get to learn and work with the marketing tools that are used widely in the industry. For instance, students may get the opportunity to work with a tool that they would likely use once they're working in a data analyst position.
 The flexibility of working in any sector
As a data analytics professional, there is no limit to work in a particular industry, which can be a huge advantage as data analysts have plenty of options to choose from. Data analytics is beneficial for every industry. Some of the industries where you can see a high demand for data analytics professionals include financial, healthcare, retail, logistics, and human resource management.
Structured learning approach
By undergoing structured data science online certification courses, you learn each of the major fields of data science in an organized, logical manner. Having this structure while you are learning is crucial because of how dynamic industries are. Otherwise, just learning by reading a blog or watching a video, one gets pieces of information and is not able to build a deep understanding of how everything works. Such learning is provided by the No. 1 institute CETPA Infotech as they provide data science online training with certification and other course benefits.
Conclusion
If you decided to get certified in data analytics, the next step is finding a course that will offer you that certification. When it comes to selecting a data analytics education program, there is a vast variety of options and it can be overwhelming. An entirely online course offers an unbeatable advantage that on-site courses simply cannot provide: the ability to learn a new skill from anywhere in the world and at your own pace, all according to your schedule.
Next, you want to find an online program that is known for being a well-known source for online learning. Being an ISO 9001- 2008 certified training company, CETPA is one of the most popular and leading training institutes. Its certification is valid worldwide and the provide best online training. There is no better place than CETPA that provides the best data science online training and certification that is beneficial in the long term.