What Are The Main Differences Between Azure And AWS?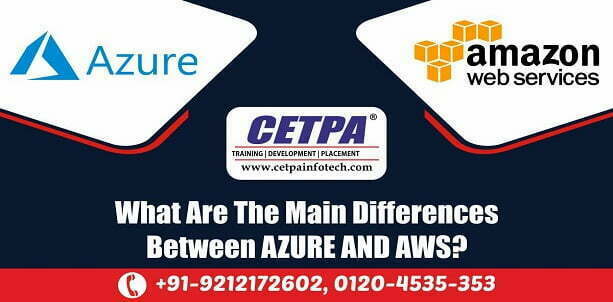 An Overview
Who doesn't store their data anymore? In this day and age, nobody can manage without data storage. And because of the pace of technological advancements, there are many new ways and mediums available to store data. Consequently, organizations have now migrated to cloud storage solutions as they are far more effective, safe and secure than traditional storage devices.
 Accessed through the internet, Cloud storage has completely changed the way business organizations manage their data. Furthermore, Amazon and Microsoft are the two major cloud service providers that are currently dominating the market. This content focuses on the key differences between the two so you can pick the best option for yourself!
Let's start with the definition!
What is Amazon Web Services (AWS)?
Amazon Web Services (AWS) is essentially a cloud services platform that provides computing power, database storage, and content delivery to enable businesses to grow. It is currently giving tough competition to other cloud services in the market. And rightly so! As it is perhaps far more secure, comprehensive, adaptable, and cost-friendly than other cloud services join now online aws course.
AWS is the most used cloud service provider in the market. So far, it has reached $10.8 million in sales in Q2 2020 alone, and having such massive growth in a single quarter reinforces the fact that it is going to be dominating the market for a long time.
Here are some of the major advantages of AWS:
● It enables the organization to select the operating system, database, and programming language of their convenience.
● It has a broad and deep-rooted service offering along with a strong partner ecosystem
● It also consists of high transfer stability and is used by top leading professionals
● It ensures that minimal information is lost during storage transfer with stable DevOps support
Also Read: Aws Certification Types: Choose The Right For You
Disadvantages of AWS
● It is a comparatively less hybrid- cloud-friendly
● It lacks customer support and hence is better for tech-savvy customers
● It is also not preferred for sensitive data as it is a less open private cloud
● It comprises too many options, leading to a trivial confusion
What is Azure?
Azure is predominantly an open-source cloud platform that helps in development, service hosting, service management, and most importantly data storage. It is highly flexible, and uses the help of Microsoft data centers.
Advantages of Azure
● It is fully scalable and offers open access across multiple tools, languages, and frameworks.
● It has simple and easy one-click migrations
● It provides support for mixed Linux/Windows environments
● It also offers inbuilt tools to help the organization deliver Azure service from its own data center. For example Azure Stack.
Disadvantages of Azure
● It is not as cost-effective as other cloud service platforms
● The services consist of numerous glitches and you will need to spend money out of your pocket to get them fixed.
● It is not as flexible as AWS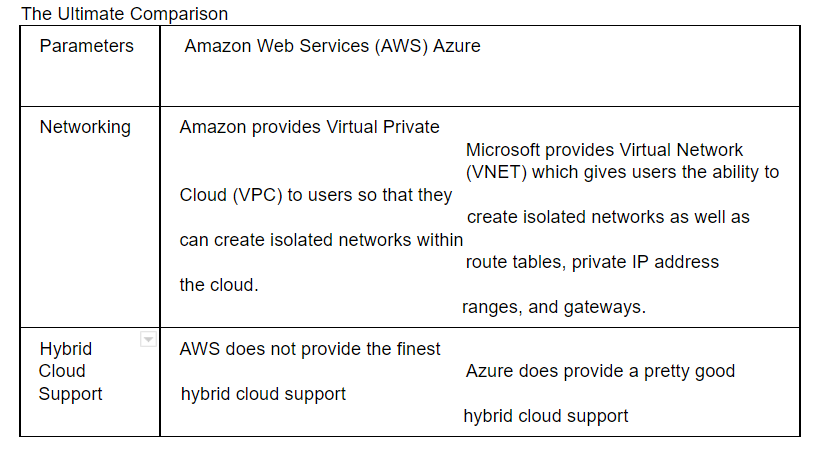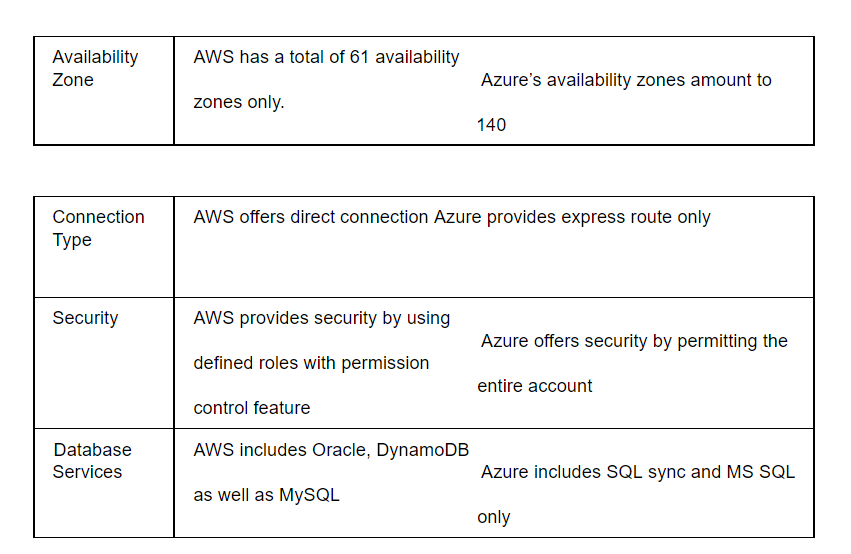 Conclusion
Which of these suits you better is based on your requirements and objectives. AWS is far more flexible than Azure and it also provides some unique features. However, Azure is better at providing Hybrid cloud support and integration with Microsoft stack. Both of the cloud platforms are currently witnessing tremendous growth and from the looks of it, they are not going to slow down any time soon.
Hence, careers in AWS development and Azure, including AWS Developer, cloud support engineers, and Azure developers are going to experience steady growth for a long time. Pursuing a career in these fields is bound to provide numerous lucrative job opportunities.
So this is the best time to learn AWS or Microsoft Azure. CETPA is offering training programs for both. Our online AWS training program covers all the important aspects of Amazon Web Services. Moreover, our online Microsoft Azure training course in Noida includes basic as well as advanced concepts of Azure.
CETPA is the best Microsoft Azure training institute in Noida. So we will provide you with the best Microsoft Azure training, which is cost and time-efficient.