Best Online Training Institute in Delhi NCR

4.6 out of 5 based on 103 user reviews.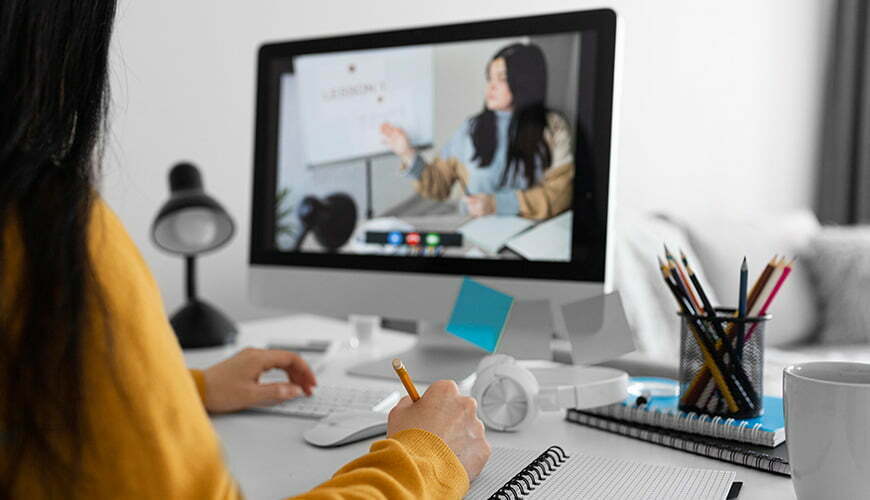 Join Best Online Training in India, Online Training Courses in India, Online Training Institute in Delhi
INTRODUCTION
Online Training is delivered using computer whether it is a part of training or whole training course. CETPA, the best training institute offers online training in various technologies like Software Testing, ARM, JAVA, AutoCAD, CNC, STAAD.pro, PLC and SCADA, VLSI, Networking, Embedded system training, Cloud Computing, SEO, Digital Marketing, and much more. Earlier, it was thought that taking computers to classrooms will eliminate the personal touch that many students want, hence it received unhealthy publicity. But with the passage of time and advancement of technology, smartphone and tablets are now welcomed in office as well as classroom,as well as using a wealth of interactive designs that makes distance learning not only engrossing for the users, but valuable as a lesson delivery medium. CETPA, the best training company assists students to achieve accomplishment and ability that matter from the accessibility of their home, hotel or office anywhere they have an internet connection by providing online training.
CETPA implement accessibility and awareness at your gate way, so that distance doesn't influence the motive to study. CETPA brings privileged virtual classroom live training in assorted automation. CETPA's online training is a smooth, modest plan for entity and associations to enhance their job proficiency.
CETPA INFOTECH Training centers, power-driven through maximal education, implement an extensive variation of enduring study materials and tutelage. CETPA's online training courses are convenient to everyone with Internet access. The courses are available in an easy English language.
CETPA has been considered asteaching and training hub in northern cities of India such as ROORKEE, LUCKNOW, NOIDA, and DEHRADUN. CETPA is the authorized training partner of Microsoft, Oracle WDP, Autodesk, Panasonic and Nuvoton.
Online Training Batch Mode
The batches of Online Training are formed once in a month and there are two types of Online Training provided by CETPA-
Group Mode – In this type of training a group of students who have same training needs are provided training on same topic.
Individual Mode – This type of online training is specialized to cater individual's need.
You can choose any mode of Online Training program which is convenient to you. Mostly, online training consists of evening batches. You can also apply online for online training by filling the online registration form.
Some of the IT courses introduced by CETPA in its online training are:
Certification Programs in Microsoft .NET, Oracle & Java
University Courses and many more
Web Development
Why Choose CEPTA for Online Training?
Hands-on (Practical) Mode of Teaching
100% Placement Support for all Students
Experienced and Skilled Trainers from the Industry
Flexible Batch Timings
Small Batch Size for increased attention
Student Referral Bonus
CETPA's online trainingprograms are compilation of e-learning syllabus. These project based trainingcourses are accessible to everyone. CETPA's online trainingcourses are tremendous for companies and individuals. If you are looking to boost your job skill or prepare for the certification exam rapidly, then join CETPA INFOTECH.
5

Hi, CETPA, I have done my training here such a great training company for fresher as well as experience. Thank you CETPA !!

5

Project Base Training in Noida

Project based training facilities in Cetpa training is really good. I am happy that I have selected Cetpa for Training guidance in Noida.

5

Live Project Base Training in Noida

"Cetpa" is the best for Live project based training in Noida Center. Cetpa training has finest certification trainers in Noida. I did my java placement training in Noida. I will recommend Cetpa training for others.