Oracle Online Certification? It's Easy If You Do It Smart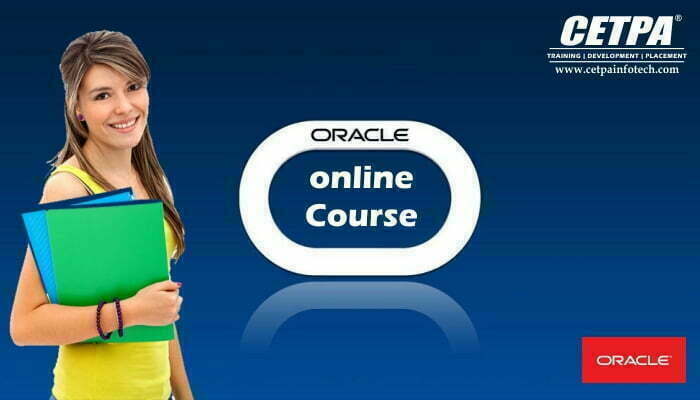 Oracle is the Database Management System. Oracle is created by Oracle Corporation. Oracle is also known as Relational Database Management System. Oracle main work is collection of data and utilization of SQL queries. Oracle is used for storing and retrieving the data. Oracle main role is to managing the huge amount of structured data in industries. Oracle is used to manage local and wide area networks.
As we all know, Today's Era is using Internet and Ecommerce sites. The whole world is transfer through offline to online. For managing effectively, the large amount of data the companies want Database Administrators.
Helps to give programming skills
Enhance the performance of handling complex data
Implementation of database design and maintain database objects
Learn object oriented programming and develop database applications
Learn to solve problems and control program flow
Use and Perform of DDL, DML and DCL
Increase the visibility and ROI with better performance
Help to accomplish the management responsibilities
Improve potential earning power
To access the cloud based technology
Increase the productivity level and system performance
The Types of Oracle Certification:
Associate Certification:The Associate Certification is for junior level, where you can work on junior database management or application developer.
Professional Certification:The Professional Certification is help to manage and develop large databases
Master Certification: The Master Certification is helps to handle the sensitive database issues and applications in IT industry. It is for the senior level.
Expert Certification: The Expert Certification is a niche level certification, it is built on associate level or professional level.
Credentials Certification

Read More:Start Your Professional Journey With CETPA's Online Oracle Learning
Individuals Benefit of Oracle Online Certification:
Basic step of career growth
Increase visibility of jobs
Advance the skills and technology
Increase the performance
Demand is high in IT sector
Better career opportunity and pay
Increase the thinking capability
Ability to handle projects
Team coordination
Business Benefit of Oracle Online Certification:
Increase system performance
Increase the level of retention
Increase the productivity of organization
Improves job performance and satisfaction
Increase the credibility with clients and team
Improve customer services and future goals
Work in changing and technological environment
Store and retrieve the information
 "Oracle Online Certification is Easy If you do it smart"
Oracle is used in both IT and Non IT industries. The demand of Oracle Online Certification is increasingly day- by- day. Oracle Online Certification give more opportunity to enhance the career growth and higher pay.
Oracle Online Training is for Individuals and Professionals. Oracle Online Training required a knowledge of SQL. Oracle Online Training gives the basic understanding of Computer structures and Database structures. Oracle Online Training helps to know the basic and advanced techniques of DBA Databases. It helps to manage the tangible challenges and strategies. It provides that how to implement the products and technology.
Oracle Online Course provides the complete knowledge of oracle and advanced concepts of RDBMS. Oracle Online Course is give the basic understanding of how to manage and track the development the databases. Oracle Online Course give the understanding of Linux commands, restoring, database creation, etc. Oracle Online Course provide the knowledge of Machine Learning, Artificial Intelligence, IOT and Block chain.
The job opportunities after completing the Oracle Online Training Are Database Administrator, Oracle Developer, SQL Analyst, Oracle Admin, Computer Programmer, Associate Software Engineer, Oracle Admin, Senior Technical Consultant, etc. The companies which are using Oracle as IBM, Microsoft, ICICI, Axis, Amazon, TCS, Oracle Corporation, etc. The Oracle is used in different industries like Education, Health, Insurance, Retail, Financial, Banks, Hospitality, Utility Industries and many more.