An Ultimate Guide To SAS Online Training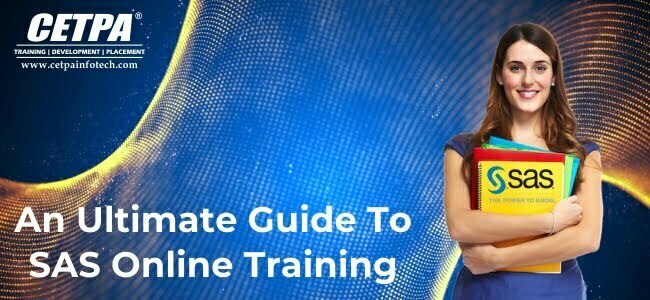 SAS stands for Statistical Analysis System. Company is known for developing analytics software which can be used by enterprises. SAS provides comprehensive analytics including multivariate analyses, advanced analytics, data management, business intelligence, and predictive analytics. SAS is a leader in business analytics. Through innovative analytics it caters to business intelligence and data management software and services. SAS transforms data into insight which can give a fresh perspective on business.
If students are planning to get enrolled themselves in any Noida's Technical Training Institute for Online Course, than it will be very great start of their future with great technical knowledge. Their many Institutes in Noida which provide Online SAS Training with guaranteed placement as they have links with the most of the Multi-National companies in Delhi NCR.
If we talk in simplest way to know what will be the best way to learn SAS is SAS Online Course for which students should have the basic knowledge of programming, with strong mathematic background.
In today's advance world in which we have lots of options and platforms for learning different technologies student's already have lots of videos on YouTube and free tutorials in most of technical institute sites.
Must Read: Best 7 Leading SAS Training Company In Delhi NCR
In Delhi NCR there are many institutes that provide SAS Online Training in which they provide the training that Start with:
Introduction & Working with the Windows
Overview with Libraries
Components of SAS and syntaxes
Methods for getting data into SAS
Understanding data step processing
Reading RAW inputs
Methods for combining the SAS Data set
Functions
Conditional Processing
Do LOOP
An introduction to ARRAY & ARRAY processing
Fundamentals of the ODS
SAS SQL
SAS Macro
Understanding Macro Parameters
Macro Programming
Why Most Of Us Opt Online Training?
Because due to people are very busy and having lack of time they opt Online Training , and also because it has many advantages i.e Accessibility, Improved pedagogy, Enhancing Collabration, Cost Effective and most important it is suitable for idealistic workforce. Online Training also reduces your travel time. In Noida only there are lots of Technical Institutes which provide SAS Online Training with placement also. The Online SAS Course duration of minimum of 3 months and maximum of 6 months is mandatory if someone want to learn SAS with a great knowledge of programming. In Delhi NCR there are many institutes that provide SAS Online Training
SAS Online Training Technology made the Analytical & Professional Department very advance and also not only Analytical & Professional SAS Online Training can be done by student of  any branch because in this students are getting trained and getting placed in MNC's and having a great career ahead. SAS is a fastest growing language and it also reveals a promising future.
In Delhi NCR there are many institutes that provide SAS Online training course for the duration of minimum 3 months and maximum 6 months. Online Training is kind of very beneficial in today's busy life in which we can save our travel time and give that to learning as in the SAS has a very good reputation especially for Analytical & Professional deptt.